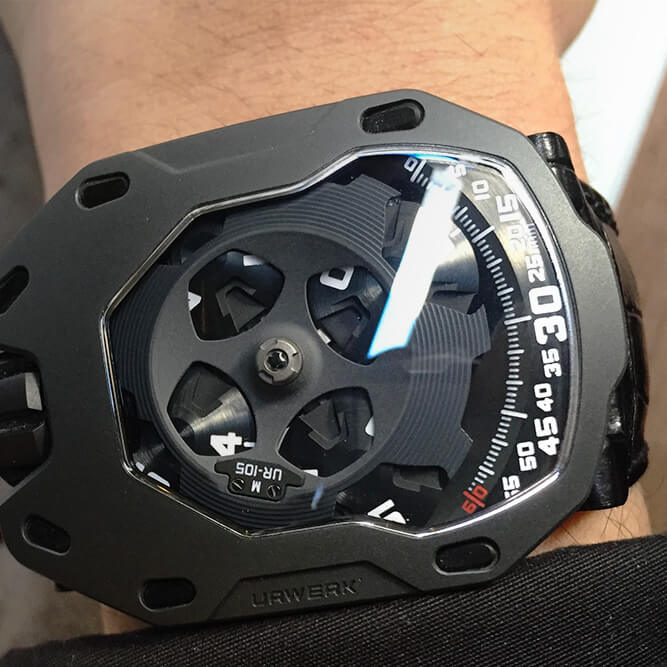 UR-105M
YOUR WATCH HAS A STORY: THE UR-105 COLLECTION
" The visible screws on the bezel of the UR-105M not only bring a distinctive esthetic to the watch, but also tack the steel armor onto its titanium body. This shield protects the movement (the heart of the watch) from the outside world's aggressions".
Martin Frei.
I may be URWERK youngest member as I got my 105M when I was 16. I'm now 18 of age, currently working on business projects in the jewellery and investors industry.
I got the UR-105M as a gift to myself as I had just finished a business project in the investment industry. It was a big accomplishment for me as it was something I had worked hard for.
I never thought I could do it but then I did and now I'm after a special EMC (Hahah!)