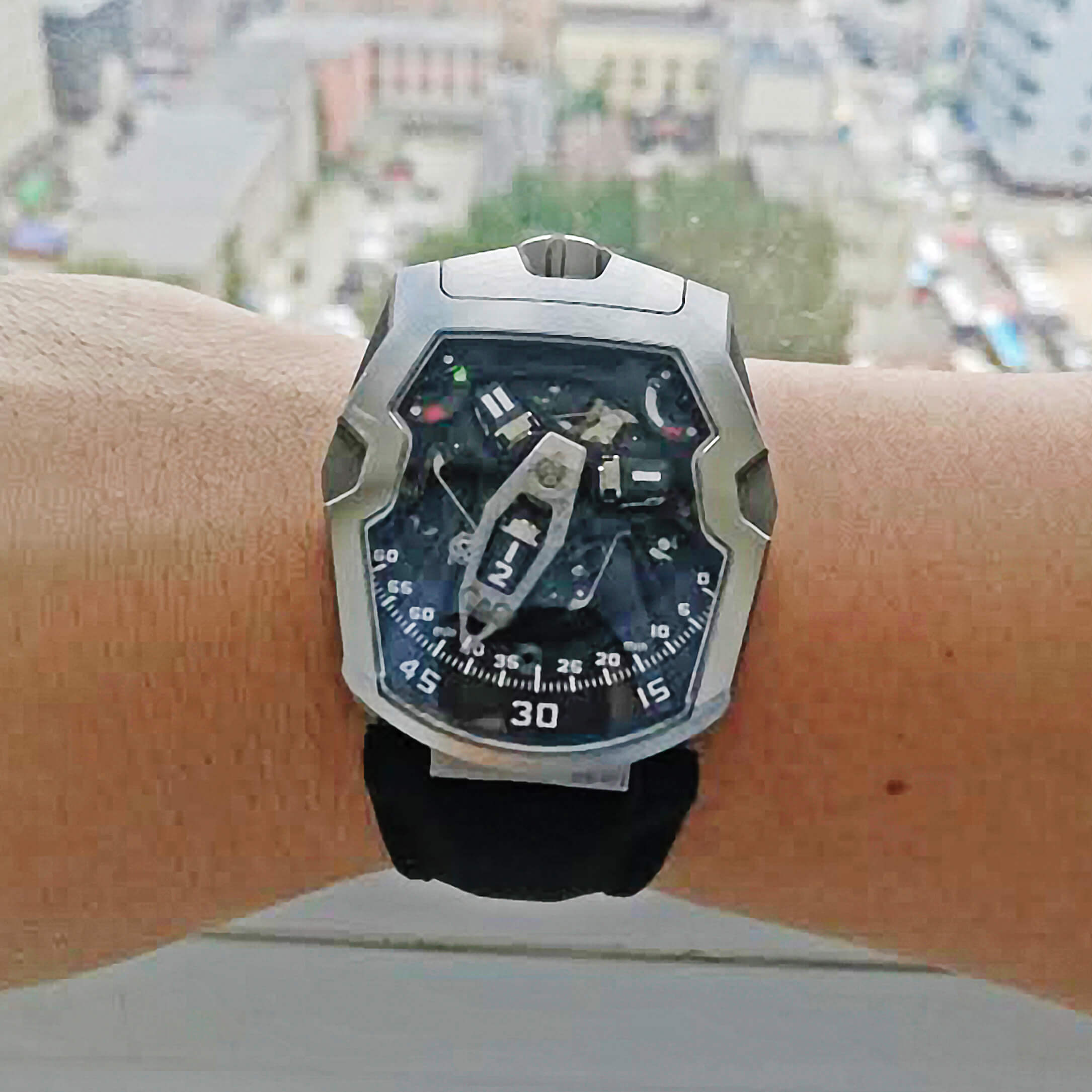 UR-210
YOUR WATCH HAS A STORY : UR-210 COLLECTION
"The UR-210 embodies the symbiotic relationship between man and his watch. This quasi-biologic machine could reveal more about you than any other object in your possession."
Martin Frei
I am so happy for URWERK for their 20 anniversary. I just love the Brand! Currently I have four URWERKs, and in my personal opinion you are getting better and better as the years advance!
I always buy watches for myself. I am a watch fanatic and I have about 40 high-end watches so believe me when I say that there is nothing like URWERK. For me, it was love at first sight as there is no watchmaker that offers design and materials like you.
It is important to mention that Westime is also part of this story for me, without their unique guidance and incredible service, I may not have been part of this story.