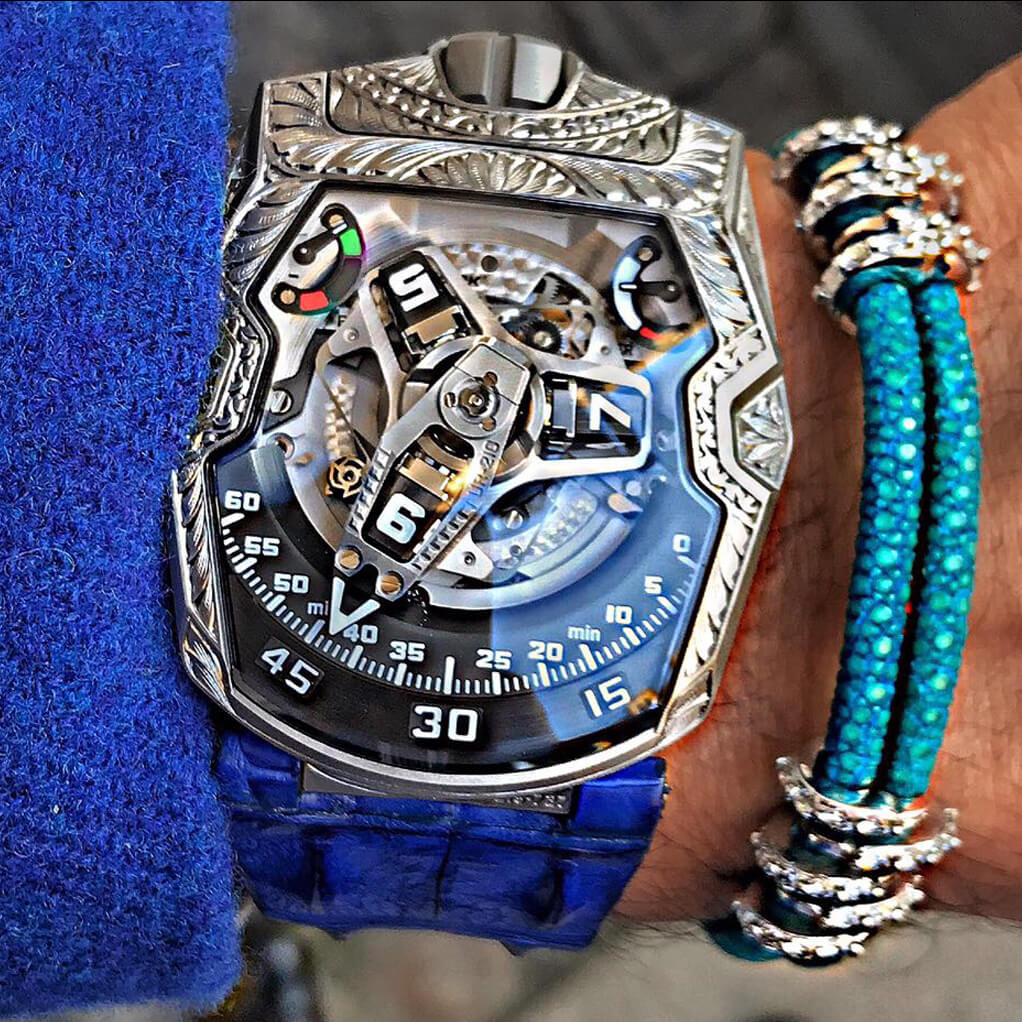 UR-210
YOUR WATCH HAS A STORY : UR-210 COLLECTION
"The UR-210 embodies the symbiotic relationship between man and his watch. This quasi-biologic machine could reveal more about you than any other object in your possession."
Martin Frei
I bought a UR-210 a couple of months ago having admired it for a long time but never really having the opportunity to closely examine it. I happened to stumble across one and while I had imagined how it would feel in the flesh (and I had a pretty good foundation on which to form my impression having owned various URWERKs in the past), seeing the UR-210 in the flesh still impressed me beyond my expectation. It was just one of those watch moments where you just had to have it.
The engineering that's gone into this watch blows your mind. I have quite literally owned pieces from most of the brands (traditional, modern and independents), but no piece has given me quite the same emotional appeal as the UR-210.  I am talking about a wide range of independents from PSM to MB&F to RJ to MCT to Hautlence to Moser  to HYT to RM to Ressence and of course many of Harry Winston Opus series.
My love affair with the UR-210 continued with cultivation of and engraved pièce unique, which now ranks amongst once my fav watches.